More Information:
Securicall Systems Limited
3 Palmerston Court
2-8 Palmerston Road
Sutton
Surrey
SM1 4QL

Telephone: 020 8643 4400
Fax: 020 8643 4423
Welcome to Securicall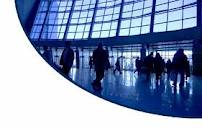 Securicall is regulated by a UKAS-accredited Inspectorate - Security Systems and Alarms Inspection Board (SSAIB) - and is registered for the installation of Police response systems with London and South East Police Services.
BEWARE OF IMITATIONS - Securicall Systems Ltd has been providing security solutions within the Industry for over 25 years. Many of our products and services are unique, designed to meet customer real needs whilst avoiding complications by adding unnecessary features.
Our reputation is built on providing unsurpassed reliability, friendly and efficient service at prices which are seldom beaten. It is not surprising that many companies try to imitate us.
There is only one Securicall Systems Ltd - www.securicall.co.uk - 020 8643 4400 - make sure you contact the right one.