Welcome to Securicall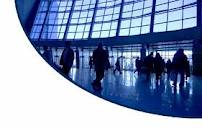 As an independent company with over 23 years of experience within the security industry, we at Securicall are able to design, install and maintain security systems which always match the customer needs. When technical or budgetary restraints present problems, a customised solution can always be found.
Our reputation is built on providing unsurpassed reliability, friendly and efficient service at prices which are seldom beaten.
If your project requires Intruder Alarms, CCTV, Access Control, Gates or Barriers, then we would be grateful for the opportunity to provide a design and proposal.
Securicall is regulated by a UKAS-accredited Inspectorate - Security Systems and Alarms Inspection Board (SSAIB) - and is registered for the installation of Police response systems with London and South East Police Services.

BEWARE OF IMITATIONS - It is not surprising that many companies try to imitate us, so please note that there is only one Securicall Systems Ltd - www.securicall.co.uk - 020 8643 4400 - make sure you contact the right one!