More Information:
Securicall® Systems Limited
3 Palmerston Court
2-8 Palmerston Road
Sutton
Surrey
SM1 4QL

Telephone: 020 8643 4400

Company Registration No.:
7463062

VAT No.: 103 8182 41
Securicall® is a registered trade name
Access Control Systems
The threat of physical damage to valuable equipment and records, or data theft by criminals or discontented employees, rises daily. Restricting personnel, contractors' or visitors' access to buildings or areas is becoming ever more important.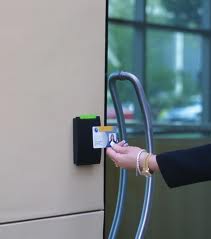 Securicall provide a range of Access Control solutions ranging from standalone single door systems to fully integrated networked systems controlling 1000's of doors across continents.
We have the expertise to specify the right access control system for the security needs of any organisation, utilising the appropriate locking devises, reader technology, turnstiles, road traffic barriers.
What is Access Control?
Access Control is the management of who goes where and when. It starts with the unique access credentials issued to every person who is allowed to enter. Software defines the entrances, times and rules for entry of each credential holder, or for a group. This information is then distributed to various door, elevator and control panels for quick, dependable decision making each and every time a person requests to unlock a door.
Companies, offices and institutions benefit from Access Control through:
Reduced losses due to inventory shrinkage, walk in thieves and insecure asset storage

Improved management of occupational health and safety risks associated with hazardous areas and materials

Limiting physical access to areas storing sensitive information.

Records of movement useful for investigating unexpected or undesired activity.
· Alarms from intrusion detectors or from plant equipment can be given a rapid response.
Audio & Video Entryphone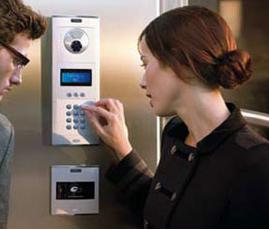 Along side any well designed Access Control System, voice contact for visitors is essential, our designs include intercom systems that enable onsite operation to offsite remote operation as the solution demands.
Software Managed Systems
Powerful & Easy to use Access control administration and reporting software is suitable for multi-door access control applications in commercial and industrial applications. Photo ID; Site Graphics; Time & Attendence; Roll Call & Muster plus other packages can also be integrated into the system.
Stand Alone Systems
Standalone access control is the simplest way to secure and control access through doors around your building. If you're looking to step up your security from keys and locks, protecting your staff and assets plus save money, then a cost effective solution is Standalone Access Control.
Wireless Systems
are an on-line real-time battery powered access control systems that uses radio frequency technology to communicate in real-time with the central computer, thus saving the costs of providing inter-connecting cables.
Proximity Cards & Readers
Easy to use Access Control. Just present the card in proximity of reader, there is no need to swipe card.
Low energy readers avoid wastage and save money on utility bills. It helps to improve your building's green footprint.
Hands free readers are available and offer a swift, convenient access when presenting a token might be tricky. A Hands free reader can read a card/token from a handbag or pocket and is a part of a solution to comply with DDA requirements if needed.
Biometric Readers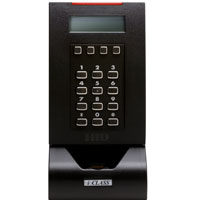 Biometric Technology analyses and measures certain biological characteristics of an individual to create a unique identifier which can be electronically stored and retrieved for positive identification. Biometrics have proven superior to the other means of positive identification that rely upon cards, PINs, passwords, or personal information.