More Information:
Securicall® Systems Limited
3 Palmerston Court
2-8 Palmerston Road
Sutton
Surrey
SM1 4QL

Telephone: 020 8643 4400

Company Registration No.:
7463062

VAT No.: 103 8182 41
Securicall® is a registered trade name
CCTV
Close Circuit Television Systems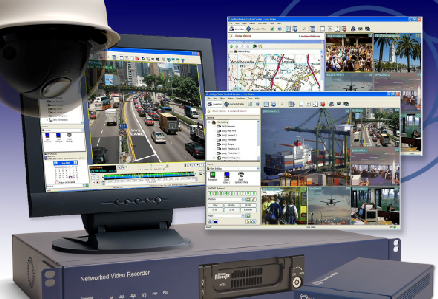 Securicall are providing CCTV solutions at every level, our comprehensive surveying practices ensure that the customer gets a properly installed and managed CCTV system that can dramatically reduce crime levels. In recent years CCTV has done much to deter crime and anti-social behavior.
Securicall have the experience in design and installation of CCTV systems. This expertise across all types of electronic security means that we are also able to integrate CCTV into our other security systems, such as access control and detector activated intruder alarm CCTV verification systems.
Camera Controls
CCTV controls can be configured to auto tour a site to increase protection in priority areas. Controls can be tailored to provide unrivalled surveillance of manned or unmanned sites.
Cameras & Lenses
Securicall offer a complete range of CCTV cameras with high quality lenses ensuring the best images possible. Securicall offer the latest activity triggered dome cameras that provide quality colour pictures under the most demanding conditions with complete 360 degree coverage.
Recording & Storage
Securicall are able to offer the very best of advanced digital CCTV technology. These systems can record locally, remotely and/or centrally, allowing you to instantly retrieve pin sharp images that never deteriorate.
Remote Monitoring
CCTV effectiveness can be taken to a new level with Securicalls field leading detector activated CCTV systems. Your CCTV system can be linked to the most advanced CCTV remote control room with around the clock operation, where an operator can instantly review images, assess what is happening and determine what action to take. (see our savings calculator when Man Guard Presence is reduced by these systems).
Data Protection Act
The 1998 Data Protection Act (DPA) now has implications for CCTV systems and operators, particularly if you use video-cassette recording. Securicall can provide everything you need to comply and help to ensure that your system is being operated in accordance with this and other pieces of legislation, such as the 1998 Human Rights Act.