Remote Alarm Maintenance
The cost of fuel to business these days will inevitably have to be passed down the chain and will ultimately reflect in the price we have to pay for goods and services.
We at Securicall have reacted to this area of concern and can now offer a Remote Intruder Alarm Maintenance Plan that is designed to save you money and also help protect the environment in the process.
The Problem:
It is a requirement that an intruder alarm system should be maintained at least once a year if a "Bell Only" or "Key Holder" response system is in place, or every six months if a "Police Response" system is in place. Traditionally, waiting for engineers to attend normally involves being told when they will arrive (several weeks in advance) and leaves the onus on you to contact the company to make alternative arrangements if this is not convenient. People with domestic intruder alarms will sometimes have to take time off work to provide attendance for the engineer. Precise times of attendance can never be given and usually you will be told that it is a.m. or p.m.! In addition to this, there are the inevitable delays and cancellations, together with honest mistakes in scheduling, which means sometimes people wait in all day for an engineer who never attends.
The Solution:
Securicall's "Remote Alarm Maintenance" is a new approach to conventional intruder alarm maintenance designed to resolves all of these issues and enable you to decide when the maintenance procedure is carried out at a time which suits you, anytime between 7.00 am and 7.00 pm Monday to Friday.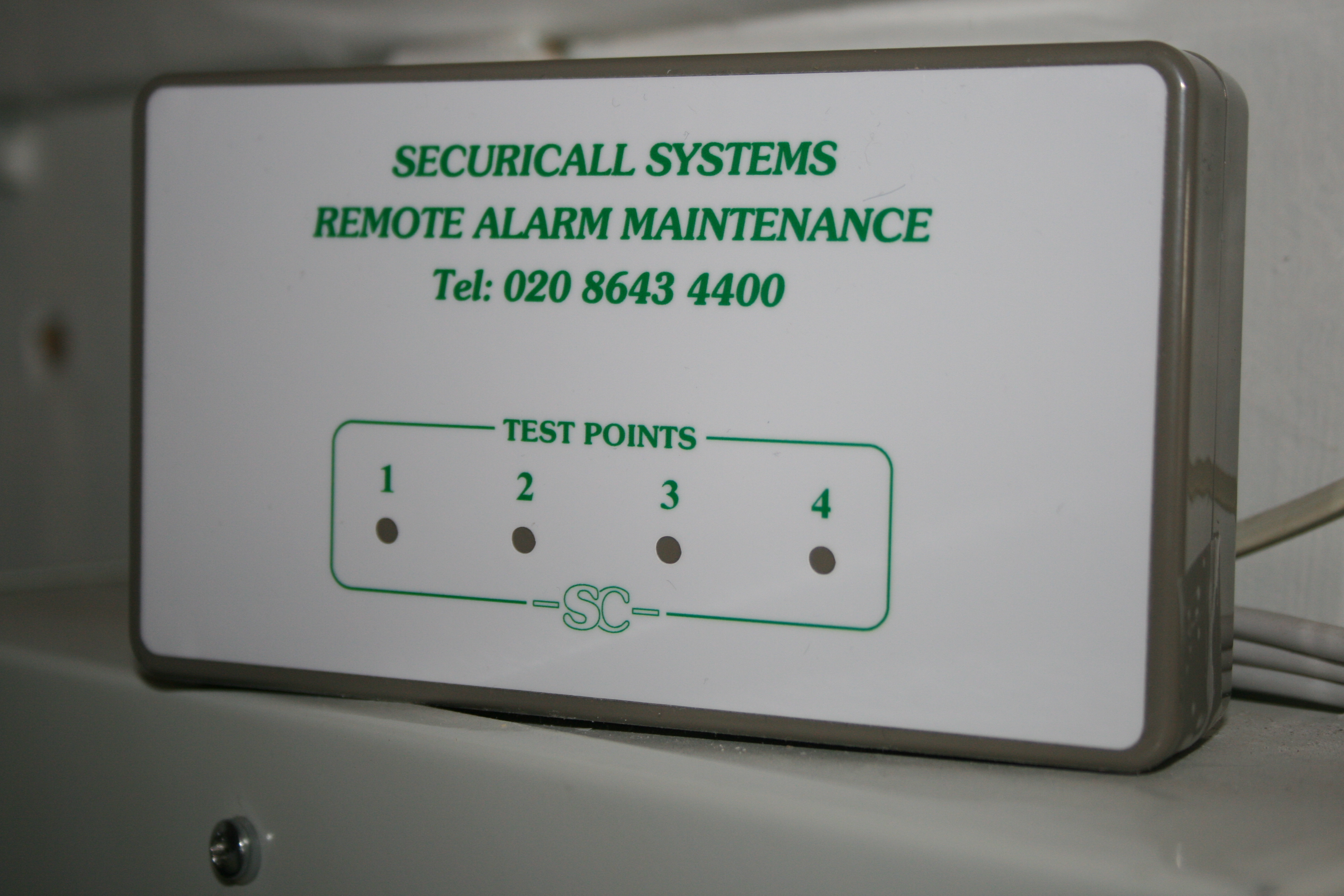 Securicall have developed a sophisticated device called a Remote Alarm Maintenance control unit (RM201), which is installed in your premises adjacent to the main intruder alarm control panel. By appointment, this enables us to do the complete check over the phone and with your help. The whole process typically takes about 15 minutes for a standard sized domestic/light commercial intruder alarm system.
How Does it Work?
The preventative maintenance test is carried out by our Helpdesk over the phone providing you with instructions to operate the simple control equipment and then "walk test" the detectors. The result of each test produces an audible tone which clearly indicates success or failure. This tone is heard and acknowledged by both parties.